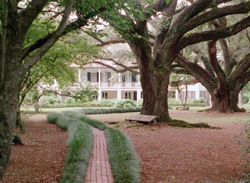 Main House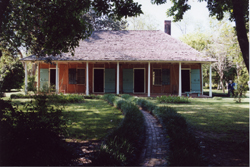 Yucca House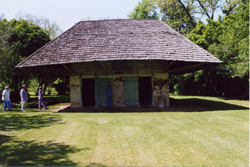 African House
Project Profile:


Yucca Plantation, now known as Melrose, was established in the last quarter of the 18th Century by a remarkable family of freed slaves, and contains what is certainly one of the most significant collections of buildings of African-American origin to be found in the United States.
Of the nine buildings presently on the property, five of these, Yucca House, the African House, Ghana House, the Big House, and the Barn date from the period of African-American Ownership.

Yucca House was probably the original plantation owner's house before the Big House was built in 1847.

Ghana House was moved onto the grounds in the 1930's, but is contemporary with the others.
The buildings and grounds of Melrose Plantation were designated a National Historic Landmark on July 1, 1974.



Our firm was retained
for consultation to develop stabilization strategies for the foundation and chimney restoration of Yucca House and the roof of African House. In addition our firm is involved the the development of Historic Structure Reports for both African House and Yucca House.
Owner: Association for the Preservation of Historic Natchitoches